Regular price
Sale price
$24.99 USD
Unit price
per
Sale
Sold out
In many cultures, the lotus flower is considered a symbol of purity, enlightenment, and rebirth. The flower grows in muddy waters but rises above the surface, immaculate and untouched by the impurities below. This represents the ability to transcend the material world and attain spiritual enlightenment.
In the context of the Lotus Petal Cross Ring, the lotus petals serve as a visual representation of this concept. The intricate petals making up the cross not only add an ornate touch to the design but also serve as a reminder of the wearer's faith in God and their desire to achieve a higher spiritual state.
By wearing this ring, the wearer is reminded of their faith in God, and their commitment to living a pure and spiritual life. The Lotus Petal Cross Ring serves as a powerful symbol of this belief, allowing the wearer to carry a physical reminder of their spiritual values with them at all times.
In conclusion, the Lotus Petal Cross Ring is a beautiful and meaningful piece of jewelry that symbolizes the wearer's faith in God and their desire to attain spiritual enlightenment. It is a constant reminder of the importance of staying true to one's beliefs and striving to live a life of purity and spiritual growth.
Metal - Solid Silver
Plating - Rhodium
Hypoallergenic
Water Resistant
Care Instructions

To keep your jewelry looking lustful, sparkling and glamorous; clean with polishing cloth frequently to help prevent the item becoming dull, discolored, or tarnishing.

Avoid contact with harsh chemicals, such as handsanatizer and cleaning products.
Share
View full details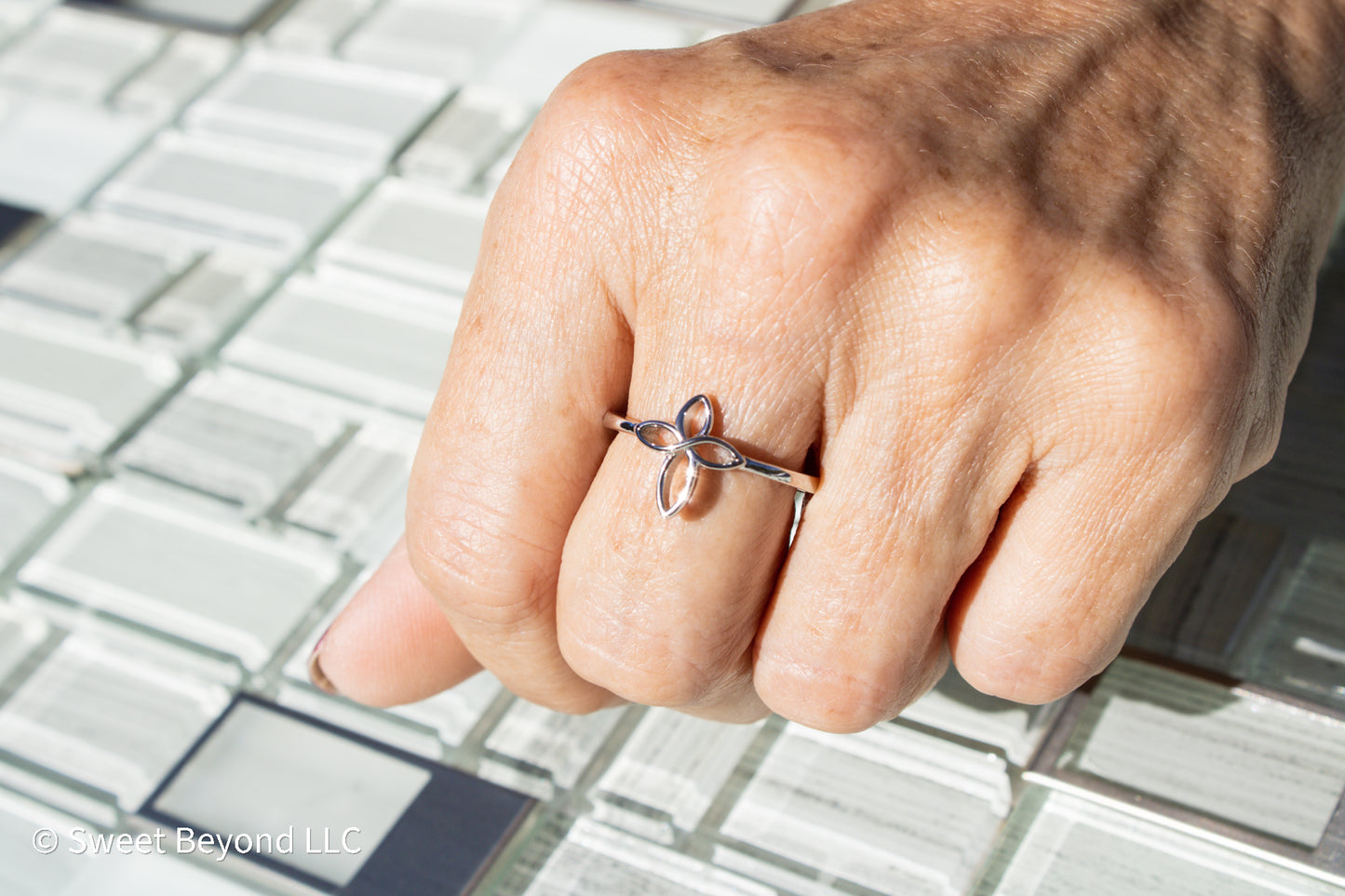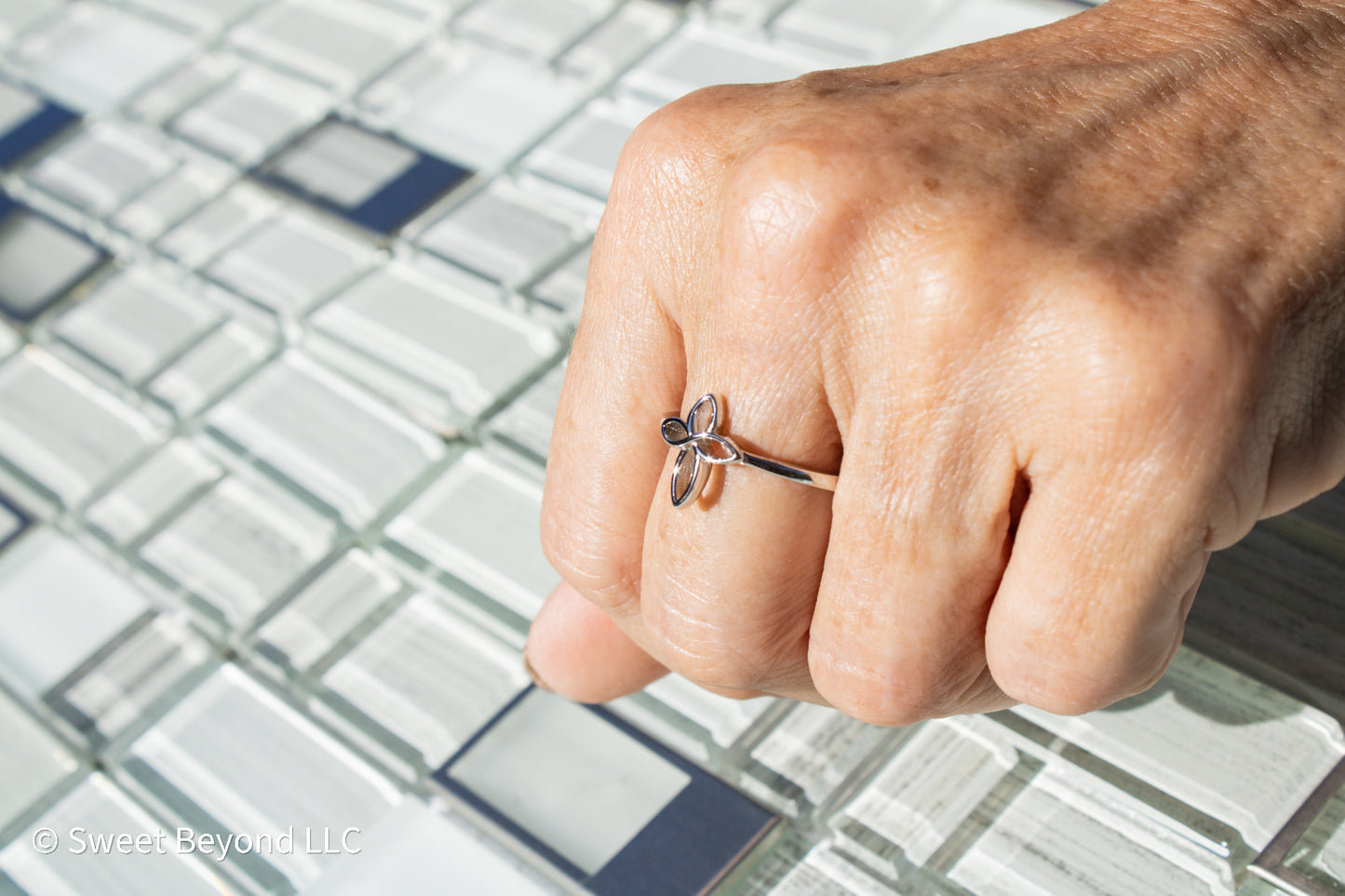 Let customers speak for us